All About Mothers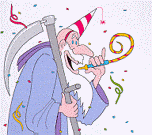 New Year Recipes:
Won Ton cases
300 grams minced pork
4-6 chinese mushrooms dried and drained
2 bamboo shoots
1 egg white lightly beaten
1 teaspoon salt
1/2 teaspoon sugar
1/4 teasppon black pepper
1/2 teaspoon oil (sesame)
1/2 teaspoon sherry
1 1/2 tablespoons cornflour
1. Mix together the pork, mushrooms and bamboo shoots.
2. Mix togeher the egg, salt, pepper, oil, sherry and cornflour.
3. Mix together both mixtures.
4. Shape the Won Tons into circles then fold upfarwds into a bowl shape.
5. Fill each Won Ton with ingredients and close the top.
6. Cook them inside a steamer for 20-30 minutes.


* * * * * AustralianMedia.com Family Network: * * * * *
Mens.Net | Womens.Net | Mothers.Net | Fathers.Net | Grandparents.Net | Teenagers.Net | Santas.Net | EasterBunnys.Net | JackOLanterns.Net | FatherTimes.Net | StValentines.Net HarvestFestivals.Net | BirthdayCelebrations.Net | ToothFairys.Net

© 2000 - present. Australian Media Pty Ltd. All Rights Reserved.
Please read our Legal Statement and Privacy Policy.