Everything Redhead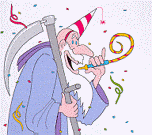 New Year Recipes:
1 cup of semolina
1/2 cup of ghee pr margarine
1/2 cup of grated coconut
1 teaspoon ground cardamom
1 cup of sugar
1/2 cup of water
1. Mix together sugar and water and then boil until it becomes a thick syrup.
2. In another saucepan melt the butter and add the semolina. Cook over a moderate heat, stirring constantly until browned.
3. Remove from heat and mix in the coconut and cardamom then add the syrup.
4. When cooled shape into small balls.


* * * * * AustralianMedia.com Family Network: * * * * *
Mens.Net | Womens.Net | Mothers.Net | Fathers.Net | Grandparents.Net | Teenagers.Net | Santas.Net | EasterBunnys.Net | JackOLanterns.Net | FatherTimes.Net | StValentines.Net HarvestFestivals.Net | BirthdayCelebrations.Net | ToothFairys.Net

© 2000 - present. Australian Media Pty Ltd. All Rights Reserved.
Please read our Legal Statement and Privacy Policy.