Everything Redhead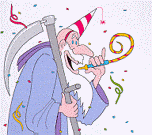 New Year Recipes:
350 grams flour
250 grams softened butter or margarine
125 grams castor sugar
50 grams rice flour
1. Cream the butter or margarine with the sugar until it's white and fluffy.
2. Gradually add the flours and knead until well mixed.
3. Roll into a circle. Press the edges to make a nice edge.
4. Score or cut into trangles from the centre.
5. Bake in a moderate oven until golden brown.


* * * * * AustralianMedia.com Family Network: * * * * *
Mens.Net | Womens.Net | Mothers.Net | Fathers.Net | Grandparents.Net | Teenagers.Net | Santas.Net | EasterBunnys.Net | JackOLanterns.Net | FatherTimes.Net | StValentines.Net HarvestFestivals.Net | BirthdayCelebrations.Net | ToothFairys.Net

© 2000 - present. Australian Media Pty Ltd. All Rights Reserved.
Please read our Legal Statement and Privacy Policy.