All About Mothers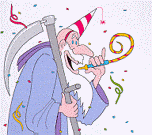 New Year Recipes:
1 tin condensed milk
1 cup of cream
1/2 teaspoon vanilla
1/4 cup ground almonds
1/4 cup of ground pistachio nuts
1. Mix together all ingredients preferably in a blender.
2. Pour into an ice tray and freeze.
3. Serve cut into slices and eat straight away.


* * * * * AustralianMedia.com Family Network: * * * * *
Mens.Net | Womens.Net | Mothers.Net | Fathers.Net | Grandparents.Net | Teenagers.Net | Santas.Net | EasterBunnys.Net | JackOLanterns.Net | FatherTimes.Net | StValentines.Net HarvestFestivals.Net | BirthdayCelebrations.Net | ToothFairys.Net

© 2000 - present. Australian Media Pty Ltd. All Rights Reserved.
Please read our Legal Statement and Privacy Policy.