All About Mothers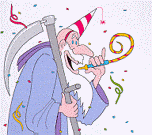 New Year Traditions
One of the most unusual aspects of the Hmong culture is that the New Year Festival is celebrated with everyone in the community. The New Year is the only time of the year that these people have off as they are farming all the year. So it is no wonder that this time of the year is most important as it fulfills all of their religious and social functions.
The Hmong do not celebrate the New Year on the official date all the time as it may not coincide with the end of the harvesting of the rice. It is also preferable that the New Year festival coincide with other nearby villages so that the unmarried men of the village can meet perspective wives in other communities as well. In Australia they celebrate at Christmas/New Year when they can have a holiday.
The New Year festival must be at least three days as it was considered bad luck for it to last a day that was an even number. It can last a month to a month and a half.
The three most important aspects of the festival are one, the religious rituals must be observed; two, the mating which goes on among the young people; and three the display of wealth.
Religious rituals take place on the last day of the old year which is called hnub peb caug or the thirtieth day. They believe in a wide variety of spirits both good and bad. There are many ways to help keep the good spirits happy such as asking for their assistance for the year ahead. To remove the bad spirits you can do one of these rites;
1. Sweeping the House. 2. The Magic Rope Nkaum Taw Qaib. 3. Calling Home the Spirits. 4. The Household Spirit. 5. Other Rituals - give the family's money a rest for three days.
The children play games such as tops and a game similar to badminton.
The Hmong believe in evil spirits at New Year. They clean up the whole of their house and get rid of all dust, dirt and soot together, they then take this outside and place it near a rope that has been tied to a tree in a loop. They then jump in and out of the rope loop, this is done to confuse the dirt spirits who try to follow but only get confused and decide to go away. By doing this the Hmong people get rid of evil and bad luck at each New Year.
The Hmong children play a New Year game called forfeit.


* * * * * AustralianMedia.com Family Network: * * * * *
Mens.Net | Womens.Net | Mothers.Net | Fathers.Net | Grandparents.Net | Teenagers.Net | Santas.Net | EasterBunnys.Net | JackOLanterns.Net | FatherTimes.Net | StValentines.Net HarvestFestivals.Net | BirthdayCelebrations.Net | ToothFairys.Net

© 2000 - present. Australian Media Pty Ltd. All Rights Reserved.
Please read our Legal Statement and Privacy Policy.