Valentines Day should be every day of the year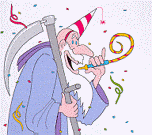 New Year Recipes:
2 cups of self raising flower
2 cups of dry powdered milk
small jar of cream
vegetable oil for deep frying
3 cups of sugar
4 cups of water
1 tablespoon of rose water
1. Combine the sugar and water in a heavy saucepan and boil together to make a thick syrup. Keep warm.
2. Sift the flour and powdered milk. Add enough cream to make a dough.
3. Place onto a lightly floured surface and knead into a very smooth and elastic dough.
4. Break off pieces of dough and roll into balls about the size of cherries.
5. Heat up the vegetable oil and drop the balls into it a few at a time. Fry until browned.
6. Remove and drop into the warm syrup.
7. Serve with a sprinkle of rose water.


* * * * * AustralianMedia.com Family Network: * * * * *
Mens.Net | Womens.Net | Mothers.Net | Fathers.Net | Grandparents.Net | Teenagers.Net | Santas.Net | EasterBunnys.Net | JackOLanterns.Net | FatherTimes.Net | StValentines.Net HarvestFestivals.Net | BirthdayCelebrations.Net | ToothFairys.Net

© 2000 - present. Australian Media Pty Ltd. All Rights Reserved.
Please read our Legal Statement and Privacy Policy.