Valentines Day should be every day of the year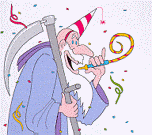 New Year Recipes
Chinese Ravioli - Chiao-Tzu
350 grams of flour
250 mililitres of hot water
250 grams of chopped cabbage or celery
250 grans of pork
1 leek chopped finely
Soy sauce
1-2 teaspoons ginger
Dash of oil (sesame)
Stock
1. Mix together the flour and hot water and make into a dough, leave for several hours.
2. Soak the cabbage or celery in salt water for 10 minutes, strain and squeeze out the moisture.
3. Combine the cabbage or celery, pork, leek, soy, ginger and oil in a bowl.
4. Roll out dough on a floured board.
5. Cut out circles using a cup or another round object.
6. Fill each circle with a spoonful of mixture, fold over and shape like ears.
7. Drop ears into hot stock and simmer for 20 minutes.


* * * * * AustralianMedia.com Family Network: * * * * *
Mens.Net | Womens.Net | Mothers.Net | Fathers.Net | Grandparents.Net | Teenagers.Net | Santas.Net | EasterBunnys.Net | JackOLanterns.Net | FatherTimes.Net | StValentines.Net HarvestFestivals.Net | BirthdayCelebrations.Net | ToothFairys.Net

© 2000 - present. Australian Media Pty Ltd. All Rights Reserved.
Please read our Legal Statement and Privacy Policy.